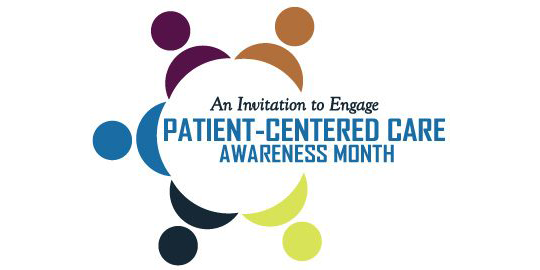 Patient-Centered Care Awareness Month is recognized every year in October. It is an international campaign to bring awareness to the importance of centering the patient in health care, and to encourage health care organizations and providers to continue working towards making patient-centered care the norm in all health care settings. The goal is to have a coordinated healthcare team working together in the best interest of the patient, leading to a reduction in unnecessary or repeated testing, and better overall preventive care and follow-up care of chronic conditions.
---
---
As any laboratorian knows, laboratory testing plays a critical role in healthcare. Laboratorians are in a prime position to streamline and simplify healthcare with focus on the patient and their needs.
The laboratory can minimize errors in test ordering by developing a clear, easy-to-understand test menu that provides for the needs of the clinicians using the lab and the patient population that they serve. Use of a digital ordering system with a limited testing "formulary" can minimize confusion in test ordering, especially when designed with human error in mind. When test names are very similar, mistakes are common, leading to unnecessary testing and extra cost – and the patient may need to return for another blood draw to get the right test performed.
Test utilization management contributes to patient-centeredness by making sure that the right tests are ordered, at the right times, for the right reasons. The laboratory is uniquely situated to collect data on testing patterns and to point out areas for improvement. Could some CBCs possibly be replaced by a simple hemoglobin/hematocrit? Is one physician ordering B12s at a rate double that of others in the practice? The laboratory can contribute data to the discussions around streamlining care and reducing cost to both the patient and the practice.
But beyond all the talk of streamlining and cost-cutting, centering the patient requires an actual focus on the patient: their experience in the healthcare system, their health outcomes, and their satisfaction with the care that they receive. The patient's humanity is paramount.
For example, consider the languages used by the community that your laboratory serves. Do any of your staff speak those languages? Do you have signs or printed instructions in those languages so that all patients understand how to properly collect clean-catch urine specimens? Is there space in the phlebotomy area for any family member who may be needed to translate or interpret for the patient, or to otherwise assist a patient with special needs?
It's also worth exploring what a convenient and accessible online patient portal might mean for your patients' satisfaction; patients appreciate being able to check on results and access health information on their own time. If this isn't an option for your lab, be sure that patients have a realistic expectation for when they might receive their results back, and know how they can obtain copies of them.
Laboratorians are taught to treat each specimen as though it belonged to a dear friend or family member, because every patient matters. Adhering to HIPAA regulations, following laboratory procedures "by the book," and performing regular quality assurance reviews to find areas for improvement are all ways that lab staff can center the patients they serve. An atmosphere of continuous improvement benefits all of the lab's patients, by improving safety, accountability, and efficiency.
The laboratory can sometimes feel distant from patient care. Most of a laboratorian's workday involves interactions with instruments, swabs, and tubes of blood; besides a brief contact during specimen collection, we rarely have a chance to make a human connection with the patients we serve. That's the nature of the work, but that's not to say that we can't be as involved in the movement of Patient-Centered Care as any other members of the health care team. Small details can matter a lot to the patient experience, and laboratorians are very good at details.
Also, don't forget to stay connected and join our Quality Lab Group on LinkedIn!