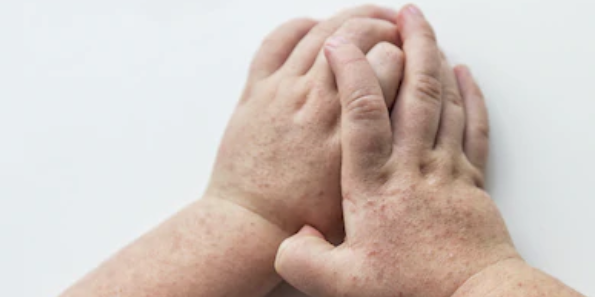 I had not given scarlet fever much thought since I was a young child and parents would occasionally express concern that a childhood rash might be a manifestation of scarlet fever. Then, for many years it was rarely, if ever discussed. However, in some parts of the world, scarlet fever recently has shown evidence of recurrence. Scarlet fever is caused by certain strains of Group A Streptococcus and some of the same strains also can cause invasive Streptococcal infection.
---
---
Since the nineteenth century, the incidence of the scarlet fever has decreased remarkably. This decrease in incidence began many years prior to the introduction of penicillin, but, following penicillin introduction, the incidence showed further decrease. However, scarlet fever appears to be making a comeback. There have been recent scarlet fever outbreaks in China, Vietnam, South Korea and Hong Kong. Most recently, increase has been documented in England and Wales where now the illness began showing a rise in incidence. A seven-fold increase was detected from 2011 to 2016 with 19,000 cases reported in 2016. This incidence is the highest it has been in more than fifty years.
Scarlet fever is a reportable disease in England and recently a study was reported in Lancet attempting to determine the etiology of the increase. The postulated reasons included development of new strain of the disease that spreads more easily and potentially is antibiotic resistant, change in the immune status of the human population, environmental changes and potentially a yet unknown co-infective agent that would predispose to the disease.
Streptococcus pyogenes can be genotyped based on the M antigen it possesses. The emm gene codes the M antigen. The emm genotypes of all S. pyogenes respiratory tract isolates from 2015 and 2016 were compared with those from 2014. emm1 upper respiratory tract strains increased in frequency year over year from 5% of isolates in 2014 to 19% of isolates in 2015 to 33% in 2016. The emm1 isolates showed a new lineage that could be differentiated from pre-existing lineages of emm1 and the change appeared to affect the regulatory and metabolic genes. There was no evidence of change in the antibiotic resistant genes. For now, the study could draw no definite conclusions but it does again emphasize the advances being made with genomic research and patient testing.
Scarlet fever is not a reportable disease in the U.S. and the CDC does not track the condition. Scientists at the CDC are well aware of the spike in cases in cases in some countries but indicate they had not heard of any increase in the U.S.
There are two thoughts I have about this study:
While no definite conclusions can be drawn, the study again is a demonstration we are in a new era with the availability of genomic studies and we have barely scratched the surface of the full potential of genomics.
We best be keep in the back of our minds the potential for a case of scarlet fever with any youngster presenting with sore throat, fever, headache, swollen lymph nodes, "strawberry tongue" and a rash. While an increase has not been detected in the U.S or, in fact in any European countries outside England and Wales, there is the potential the new emm1 could cross the pond and make an appearance here.
Also, don't forget to stay connected and join our Quality Lab Group on LinkedIn!