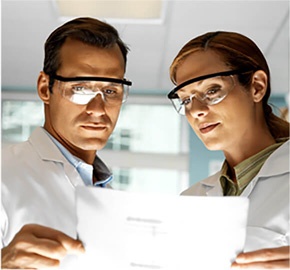 Proficiency testing is laboratory testing of unknown samples provided by a CMS approved proficiency testing provider. The CLIA regulations require proficiency testing to be performed on all regulated analytes.
---
---
Annually CMS provides information on those proficiency testing organizations that provide materials which can be used for the regulated analytes. https://www.cms.gov/Regulations-and-Guidance/Legislation/CLIA/Downloads/ptlist.pdf
For unregulated analytes, split sample analysis or proficiency testing materials must be used to assess laboratory performance.
Some of the proficiency testing providers do provide materials which will fulfill some of the unregulated analyte proficiency testing requirements and many laboratories utilize this service.
At the start of the year, be certain you are registered appropriately for 2019 proficiency testing.
There are no requirements that specific proficiency testing providers or accreditation organizations be used, only a requirement that proficiency testing be performed.
Also, don't forget to stay connected and join our Quality Lab Group on LinkedIn!