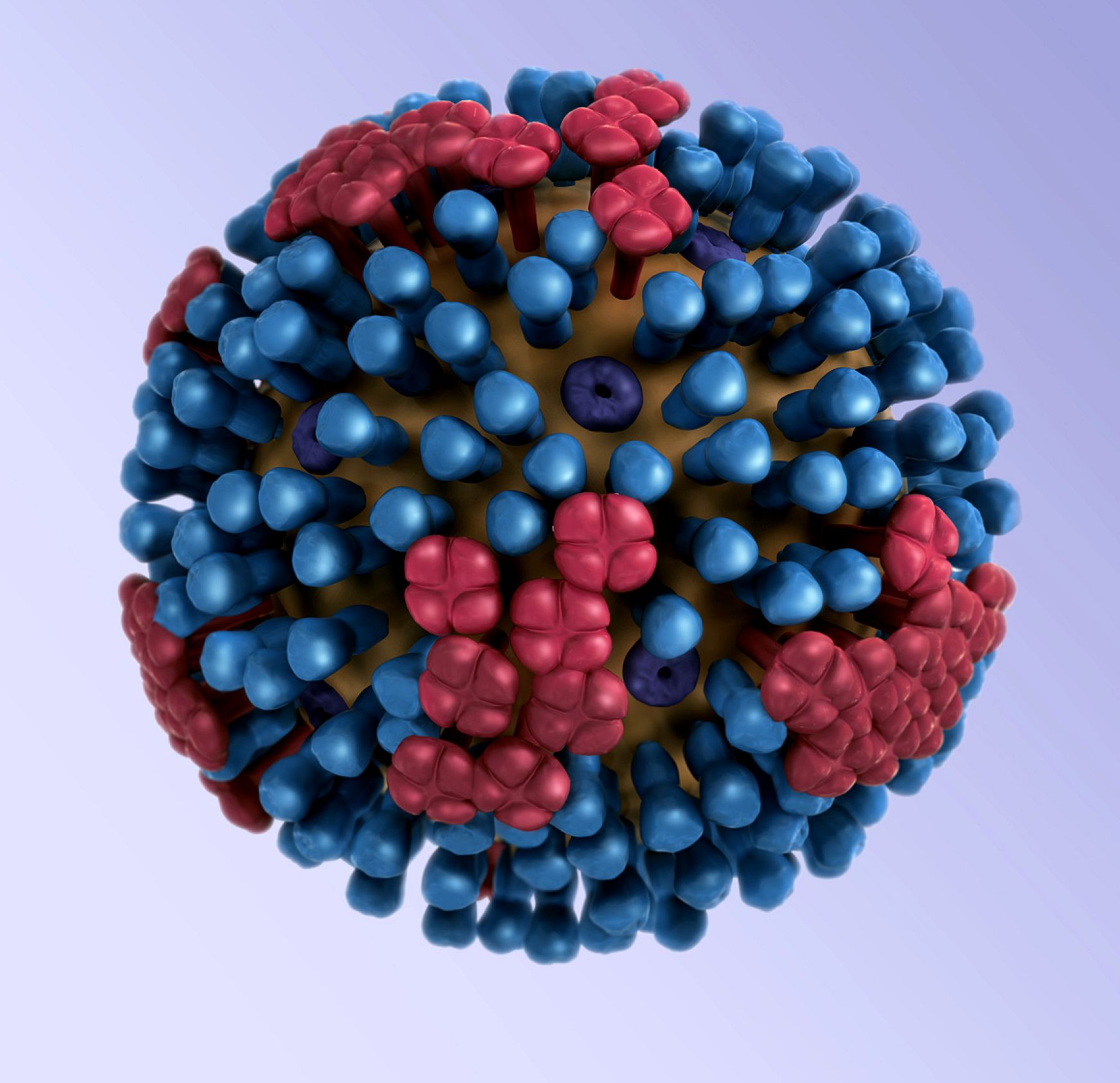 The 2017-2018 flu season was a high severity Influenza infection season and according to the CDC was the deadliest season in four decades. Estimates indicate 900,000 patients were hospitalized with an influenza diagnosis and up to 80,000 died with 180 deaths occurring in children. Of the hospitalization, 70% were in patients 65 years old and older. This same age group also accounted for 90% of deaths due to Influenza.
---
---
It was noticeable that the overall vaccination rate among children 6 months to 17 years was 58%, well below the CDC goal of 80% vaccination rate in this group. The lowest vaccination rate in children was for those 13 – 17 years old with a vaccination rate of 47%, the same percentage as the overall population. The majority of the deaths in children were in the unvaccinated.
The 80% goal of vaccination in pregnant women was not met with only 49% in this cohort being vaccinated.
Among healthcare workers the vaccination rate was 75%. Surprisingly, the lowest rates in healthcare workers were those employed in long term care facilities, providing care to a population at highest risk for complications following infection.
Those at highest risk of developing influenza complications include:
Children under 5 years old and especially those less than 2 years
Adults 65 years and older especially those residing in nursing homes and long term care facilities
Individuals with asthma, heart disease, chronic lung disease and neurological and neurodevelopmental conditions
Patients with blood, kidney, endocrine and metabolic disorders including diabetes mellitus
Individuals with a weakened immune system
Pregnant women in whom it not only affects the mother but can also affect the baby when high fever for an extended period can cause birth defects and premature labor.
CDC recommends a yearly influenza vaccine for everyone 6 months old and older. The vaccine is not perfect. Approximately 2 weeks are required for protective immune response to occur. In addition, not all flu strains are included in the vaccine which is used in a given year and consequently if infected with a strain not included in the vaccine preparation, one is unprotected. In 2017-18 the vaccine had approximately 40% effectiveness. However, this is the best tool we have to reduce viral infectivity and a 40% effectiveness rate does protect millions of individuals from potential infection, hospitalization and even death.
The influenza vaccine does not give the recipient the flu. There can be side effects including soreness or swelling at the site of administration, fever and muscle aches but these side effects are not an influenza infection.
Time is running out! Generally, the start of the influenza season begins in late October to early November and extends through March and April with the peak months in January and February. Let's remind our health care employees of the availability of the vaccine – it will protect them and also their patients.
Also, don't forget to stay connected and join our Quality Lab Group on LinkedIn!