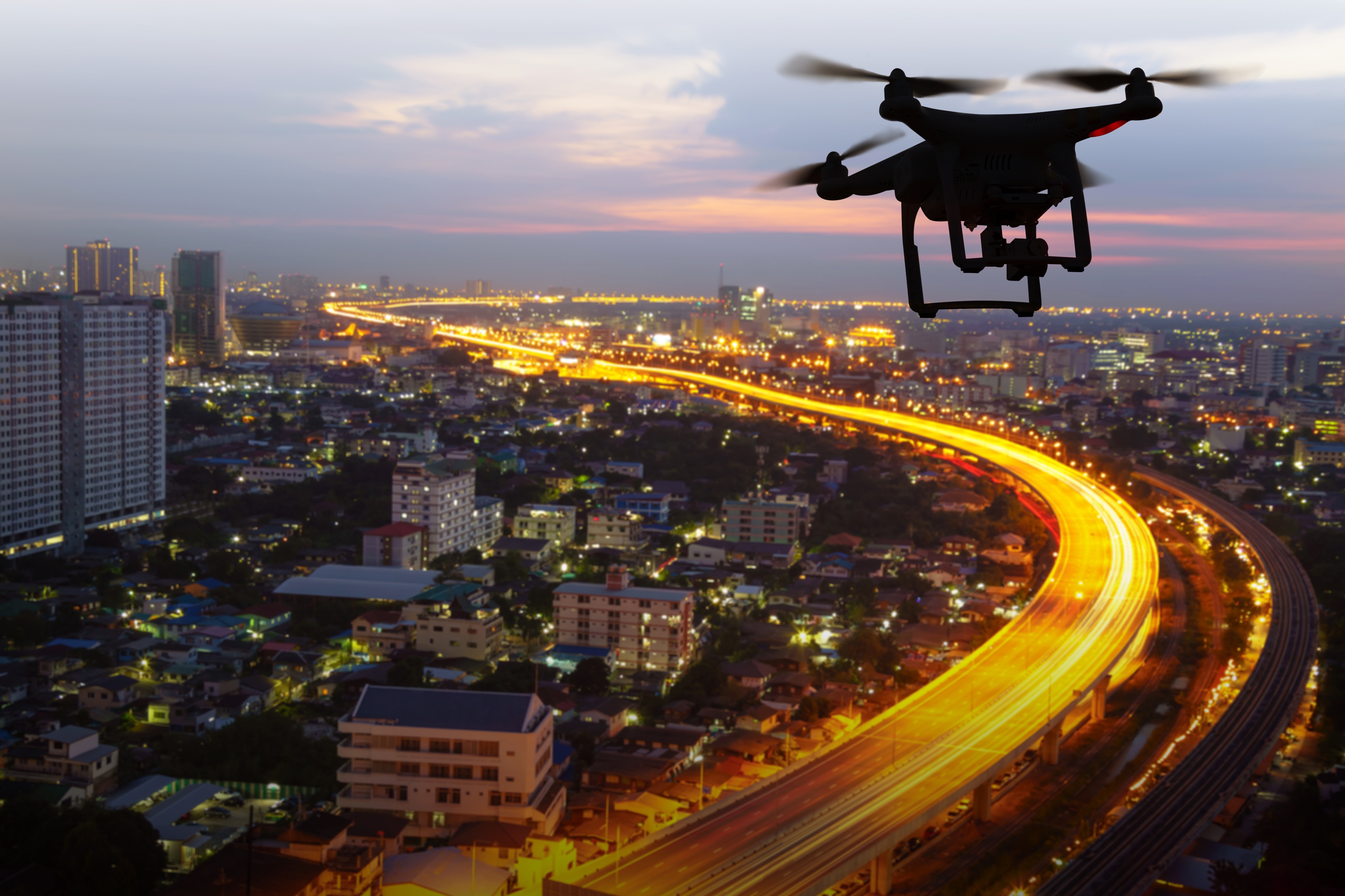 Before discussing this topic I would like to share with you a great way you can help out the next generation of medical laboratory professionals. This back to school season, join COLA Inc. in donating to the GiveBack365 Scholarship program. This program has helped numerous students complete their goal of becoming a professional in the medical laboratory field, like Jessica Graham, Ayesha Riaz and more. To hear their stories and to find out how you can help make a difference, click here.
---
---
To keep in line with talking about the future of medical treatment, I would like to now discuss the impact drones are having on medical care. When the US Department of Transportation announced an Unmanned Aircraft System pilot program to explore the expansion of drone usage in the private sector in 2017, WakeMed Health and Partners located in Raleigh, N.C., was chosen as one of the sites to take part in the program. This summer, in the Raleigh News and Observer, an article described the success WakeMed had achieved using a drone to transport patient specimens from a medical practice location to the WakeMed main laboratory 1,377 feet away.
The team involved with WakeMed in this project included the Federal Aviation Administration, UPS, The North Carolina Department of Transportation, and Matternet, the drone manufacturer. The team worked on this project 2 years and conducted >100 test flights to ensure drone operation and public safety, since the drone passed over a major road on the trip to the hospital laboratory. The drone used for this flight was limited by federal regulation to fly in a line-of-sight fashion and could not be out of view of the operator.
The drone itself was equipped with a parachute and other features to protect the samples in case of an emergency. The article indicated the drones are either not used or have limited use in instances of high wind, ice or rain.
With this success, WakeMed will now expand the drone transportation of specimens. The goal includes the medical practice used in this test sending specimens every hour. WakeMed anticipates that within two years they will be capable of transporting specimens to the main laboratory from at least two of their three hospitals. These drones will have had evaluation and demonstrated an ability to travel several miles in specimen delivery. They will have the ability to carry a 5-pound payload 12.5 miles.
At the recent Executive War College, UPS Chairman and CEO David Abney discussed the role of UPS in this project and emphasized patients not packages in the UPS's drive to pursue drone technology. He pointed out that the delivery time by drone is approximately 10 times faster than using a courier system. This is by no means UPS first foray into the laboratory drone field. In 2016, UPS worked with the government of Rwanda to use drones to deliver blood to transfusion facilities on demand.
Another recent report from Maryland related the 2.8 miles a drone flew from southwest Baltimore to deliver a donor kidney to the University Of Maryland Medical Center. This drone was custom built to monitor the organ in real time while in the air and to send updates to personnel handling the transplant. Prior to this success, like WakeMed, the University of Maryland Medical Center had performed extensive evaluation. As I said a year ago, the use of drones in health care potentially has major applications, particularly in congested cities and in rural areas of the country in circumstances when rapid transport of medical supplies, patient samples and blood and blood products is essential. In many respects, this is still the beginning!
Also, don't forget to stay connected and join our Quality Lab Group on LinkedIn!