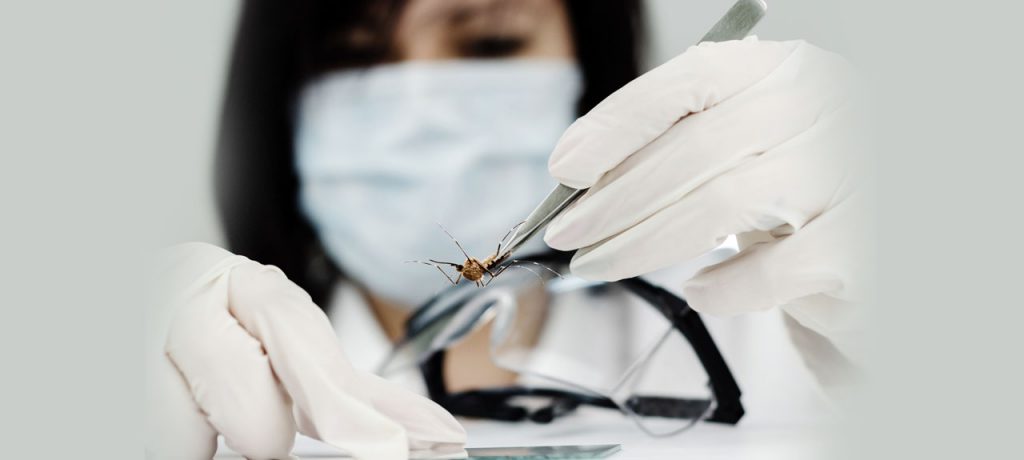 As the days become warmer and the season of barbeques, beaches and pool parties begins, this also signals the start of the season of bug pests: fleas, ticks and mosquitos. Along with these insects comes a plethora of diseases transmitted by them, and a recent report from CDC says that the number of insect transmitted infectious diseases is growing rapidly. There are 16 insect borne illnesses that are reportable to state and territorial health departments in the U.S.
---
---
The report indicated that number of infectious diseases transmitted by mosquitos, ticks and fleas rose from 27,388 cases reported in 2004 to 96,075 cases reported in 2016, roughly a tripling of the total reported cases over 13 years. In all, a total of 642,602 cases insect transmitted infections were reported over the 13-year period. Tick borne diseases were 77% of all reports and Lyme disease accounted for 82% (402,502 cases) of the tick borne cases over the 13 years. Tick borne illnesses were seen principally in the eastern US and along the Pacific coast. West Nile virus (31,919 cases) was the major mosquito borne disease seen in continental US and it was widely distributed. We read a great deal about dengue, chikungunya and Zika virus infection, but their presence was largely confined to Puerto Rico, American Samoa and the US Virgin Islands. Interestingly, dengue (46,692 cases) and Zika (41,680 cases) were the most prevalent mosquito borne illnesses
The actual number of infections was undoubtedly much higher. Evidence for this comes from examination of clinical and laboratory data which indicates Lyme disease infects approximately 300,000 patients each year yet in 2016 only 36,429 cases were reported.
The report indicates at least three potential reasons for underreporting:
Clinically many infections go unrecognized
In some patients, symptoms may be quite mild and these patients do not seek medical attention
Since most of these infections are treated on an out-patient basis, many are not reported.
The CDC report makes several additional observations:
These diseases, with the exception for yellow fever, have no vaccines and limited treatment options.
They are notable for their wide distribution and resistance to control.
Most vector borne pathogens are zoonotic diseases often with wild animal reservoirs such as rodents or birds, further complicating eradication.
New vector borne pathogens are increasing. This may partly be due to belated recognition of them or new introduction. A total of seven new pathogens were identified during the reporting period discussed.
Reducing the spread of these diseases will require additional resources at the state and local level for tracking and diagnosing disease and development of new diagnostic and vector control tools is essential.
CDC is using two strategies to reduce the incidence of vector borne diseases: advancements in innovation and rebuilding comprehensive vector borne disease through working with the state health departments. We can take steps to control mosquitoes, ticks and fleas inside in our immediate environment and reduce the potential for infection through the use of EPA registered insect repellent and appropriate clothing when we recognize we are entering an area where these insects are known to exist in high concentrations.
Also, don't forget to stay connected and join our Quality Lab Group on LinkedIn!